African-European Narratives
Welcome to African-European Narratives!
Sharing stories ...
uncovers the diversity of Europe and the potential of the intercultural dialogue within it.
Your story matters ...
to make sense of African-European memories, present experiences and identities;
to raise awareness of Europe's colonial past and foster a real post-colonial present.
Participate as co-author ...
in this collective work and research
It may take only a few minutes ...
to share an inspirational story!
---
[Abstract]
African-European Narratives is a storytelling project that addresses the interplay of African and European cultures, widely present in contemporary European societies, rooted in the personal and family stories of many Europeans. Stories of a post-colonial present, of African origin and descent, of colonial memory and post-memory, of wars and conflict, of migration, diaspora and return. The purpose of this project is to address the complexity of this cultural interplay through the richness and diversity of these experiences. Telling stories uncovers the intercultural fabric of contemporary societies and multiplies the voices that can be heard. It also deepens our memory and triggers our imagination, helping us to make sense of who we are. This is why stories are such powerful tools against dominant narratives.
African-European Narratives is also a project of Digital Arts and Humanities. It privileges multimedia practices of narrative and image production in order to map the richness of this cultural, political and esthetical interplay. The result is a digital Atlas of texts, images and sounds gathered through a contributory web platform. Telling stories through an intermedia environment unlocks the aesthetical diversity of cultural expressions, allowing, at the same time, for their contamination. Sharing them across digital networks disregards national boundaries and connects communities.
African-European Narratives is an invitation to re-imagine Europe and to contribute to its post-colonial cartography. One that transcends the circle of national narratives, disrupts their own imaginary homogeneity and disturbs the politics of identity and otherness. It is also an invitation to engage with new media practices, to experiment with new forms of activism and to test the possibilities of a new cultural analytics. An invitation to collectively produce and reappropriate archives, to navigate diversity and visualize new configurations, to empower individual voices as well as trans-individual and transnational processes.
African-European Narratives is a "Europe for Citizens" project that also joins the proclamation of the International Decade of People of African Descent 2015-2024 (UN).
---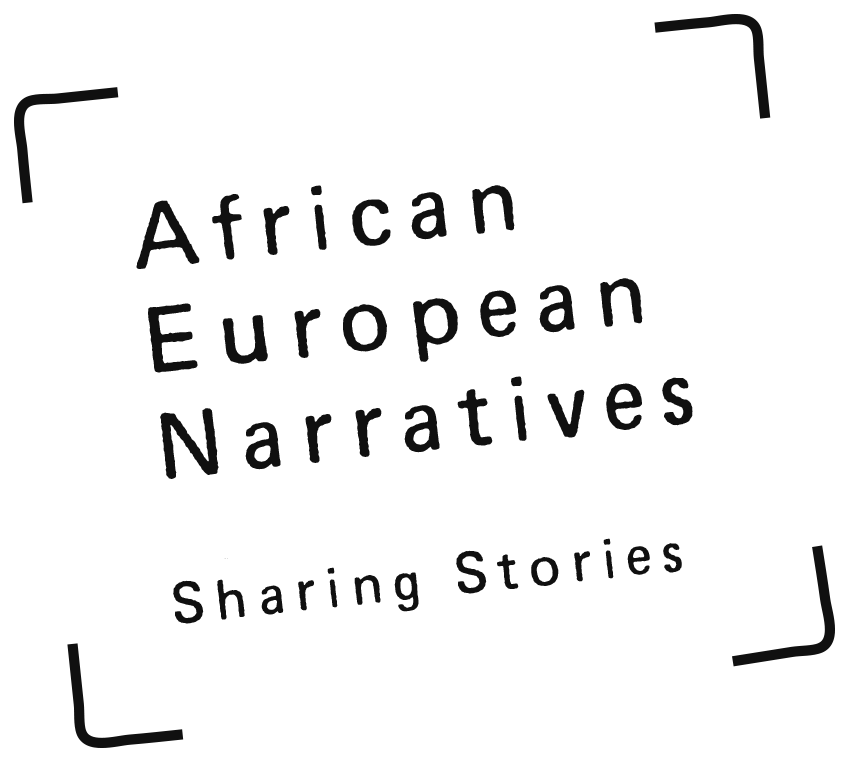 AFRICAN-EUROPEAN NARRATIVES
A project of NOVA FCSH
(Faculty of Social Sciences and Humanities, NOVA University of Lisbon (Lisbon, PT)
With the support of the Europe for Citizens programme of the European Union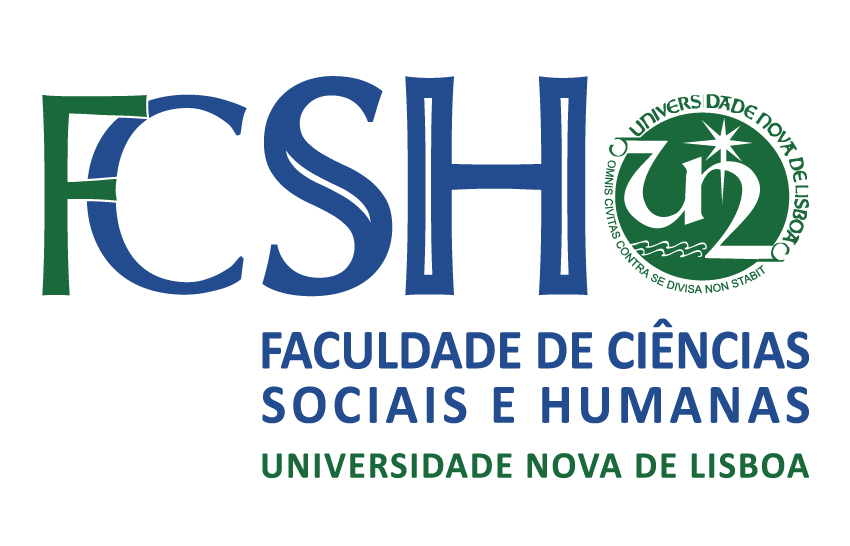 ---
Participant Entities
AFRØPEAN - Adventures in Afro Europe (London, UK)
ICNOVA - NOVA Institute of Communication (Lisbon, PT)
PRSD – Providers of Social Responses For Development (Lisbon, PT)
Savvy Contemporary - Laboratory of Form Ideas (Berlin, DE)
UNESCO Chair – Emergent Practices of Communication and Technology for development, MICA Lab, University Bordeaux-Montaigne (Bordeaux, FR)
---
Project Team
NOVA FCSH (Lisbon, PT)
Principal Researcher
Maria Teresa Cruz
Research and Edition
Alexandra Magnólia
Cláudia Madeira
David Justino
Maria Augusta Babo
Maria Teresa Cruz
Nuno Correia
Art Direction
Ana Grave
Maria Teresa Cruz
Audiovisual Production
Madalena Miranda (Coordinator)
João Meirinhos
Curation, Performances and Events
Cláudia Madeira
Maria Teresa Cruz
António Mendes
Invited Artists
Ana Borralho & João Galante
Vasco Araújo
Content Development
António Mendes
Inês Morais
João Meirinhos
Juliana Espanhol
Design Project
Ana Grave (Coordinator)
Rui Mendes
Digital Development
Lavinci | Work Smart
Nuno Correia (Consultant)
Communication and Production Management
Lara Branco
Oficial Website
Patrícia Contreiras
Data Protection Officer (DPO)
Rodrigo Adão da Fonsesa
Executive Assistant
Inês Morais
Administrative Assistant
Natália Honório
AFRØPEAN (London, UK)
Johny Pitts
PRSD – PROVIDERS OF SOCIAL RESPONSES FOR DEVELOPMENT
Sónia Magalhães (Director)
Ludgero Silva
UNESCO CHAIR – UNIVERSITY OF BORDEAUX-MONTAIGNE (Bordeaux, FR)
Allain Kiyindou
Lynda Kaninda
SAVVY CONTEMPORARY (Berlin, DE)
Bonaventure Ndikung
Annika Niemann
Lynhan Balatbat
Lema Sikod
Invited Artist
Akinbode Akinbiyi
PARTNERSHIPS
Agrupamento de Escolas Dr. Azevedo Neves (ESAN)
Associação de Estudantes da NOVA FCSH | Núcleo de Estudantes Africanos
Biblioteca FCT-UNL, Campus da Caparica
Culturgest, Caixa Geral de Depósitos
Escola Básica e Secundária Passos Manuel (EBSPM)
Escola Secundária Ferreira Dinis (ESFD)
Escola Secundária do Monte da Caparica (ESMC)
Escola Secundária Eduardo Gageiro (ESEG)
COLABORATORS
António Santos (ESFD)
Bruno Miguel Santos (AEAN)
Elisa Valério (ESMC)
João Paulo Leonardo (EBSPM)
Margarida Baptista (ESEG)
Victor Santos Monteiro (ESMC)
SPONSORS